I took to the Emerald Isle to see the Green Peas, my friends with whom I am going to Peru with in November. Two days in Dublin were followed by a day at the England and Australia Lord's Test – it should have been two days but England were badly beaten before the end of the fourth day.
I took the opportunity of flying to Dublin from Bristol and it was nice an easy. An hour's delay wasn't ideal as it meant a wait for Mary who was kindly putting me up in her house in Naas, about half an hour from Dublin Airport. Having seen that there was an opportunity of checking in a month before the flight, I was keen to do so and then found that you have to spend more on allocating seats. Ah well, I went for it and, as the flight was due to get in around 8.30 pm, I thought it best to reserve a seat near the front so I get off more quickly so booked 3C. Okay, no funny jokes here but guess what? The entrance was at the rear of the aircraft so I was last off... I must say that Dublin Airport was incredibly quick to get through and I was soon through and it was lovely seeing Mary and Pat even if the weather was poor.
Mary's brother, Aidan, was also staying having come over for a holiday from Australia. He was great fun even if, on Saturday, I heard some commotion downstairs and thought that a row was taking place over Skype. It turned out that Aidan was up to mischief with Pat who apparently fell for it. Poor Pat: she had a lot to put up with that day from all of us but she naturally took it very well.
On Friday, Mary, Pat and I went to three Dublin grounds to see some of the qualifying matches for the World T20 cricket to be held in India next year. We saw Nepal, Papua New Guinea, Ireland and Hong Kong. The Malahide ground which hosted the vast majority of the games held in Ireland is attractive and welcoming. Okay, we saw all kinds of climatic changes but it was fun. I found watching Irish cricket interesting. Although they lost on that day, we later went to Mary's attractive club ground, Merrion, which was a most friendly and equally welcoming club where a T20 match was being played. Somehow, it seemed strange to see former Irish ODI player, Dave Langford-Smith, playing but this seems to happen in a lot of club matches which can only be good for aspiring players.
On Saturday, Mary drove us to a famous Dublin pub with stunning views. The Johnnie Fox's has welcomed many famous presidents and leaders through its doors and the higgledy-piggledy inside charts the history of many famous people and is a complete treasure trove. What you might expect of an old-fashioned pub. Pat and I enjoyed some Guinness but, not being generally used to beer at lunch, I felt myself falling asleep in the car afterwards...
We went on to Clontarf Cricket Club to see Hong Kong and USA. That is also a lovely ground near the sea and I insisted on one small point. A walk around the ground, something I used to love whilst playing cricket and when our side was batting but, in scoring, it is something I haven't achieved for a few years especially since retiring. A simple pleasure but quite wonderful.
Mary and Pat dropped me off at the airport for the last Aer Lingus flight of the day back to Heathrow. Everything went smoothly: I was changed to an exit seat, the views over the city of London were stunning, the flight was on time and, quite remarkably, I was checking in at the Park Inn at Heathrow just thirty-five minutes after landing. It is a convenient hotel and I have enjoyed staying there before.
I might have been a little quicker the next morning but, well, wasn't so arrived at Lord's around 9.45 am for the 11 am start. I do like to try and plonk myself outside the Pavilion on the back row of the concourse and managed to get pretty much the last seat there so I was fortunate. There was a pillar in front of me but it didn't greatly affect my view.
Without seemingly batting quickly, Australia pushed on towards their eventual declaration setting England 508 to win. It was only at the time of the declaration before lunch that I realised quite how quickly they had scored making over 140 runs. With England surviving the three overs until lunch, I decided to have an extended lunch break to go to Maida Vale and buy some Swiss Francs near Paddington. All went well but, oh dear, silly me. England went down in a heap and I missed the first two dismissals and was lucky to see the third whilst in the Long Room trying to reach my seat. I missed another wicket whilst taking photos – well, the camera doesn't lie and I managed a photo of Moeen Ali's dismissal just milliseconds before he was caught but I can't say that I actually "saw" it.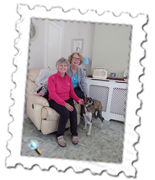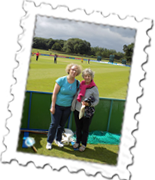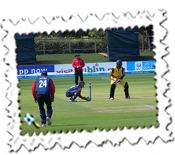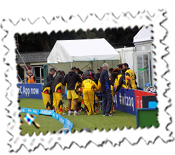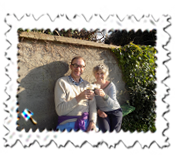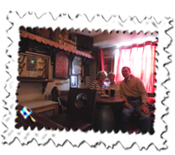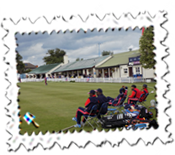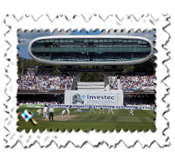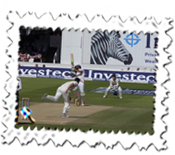 Realising that the match wouldn't make it as I had expected to the fifth day, I didn't dare go to the shop for fear of missing further action. Just as well really as it did soon end with a heavy defeat for England. After the visit to the shop, it was too late to cancel the second night at the Park Inn so I stayed there and had a decent meal in the pub opposite, The Three Magpies, and made my way back slowly the next morning and was back in the office by early afternoon.